OK.. I acknowledge that I am old… apparently.  But I do not understand this business about drinking out of bloody preserving jars!   pardon me.. mason jars.
What's wrong with an ordinary glass?   I can't understand why I would want to unscrew a lid (that may be too tight for me to open in the first place), pour in my drink, replace the lid, find the straw that came with it (which is now probably lost in the draw of kitchen utensils because I threw it in there after I washed it.  And there's another thing, you can just rinse out a glass.  Now you have to wash the jar, then wash the lid, making sure nothing is in the rim of the lid that will make it go mouldy) then, when I want another drink, undo the screw lid, fill my glass, replace the lid…. repeat….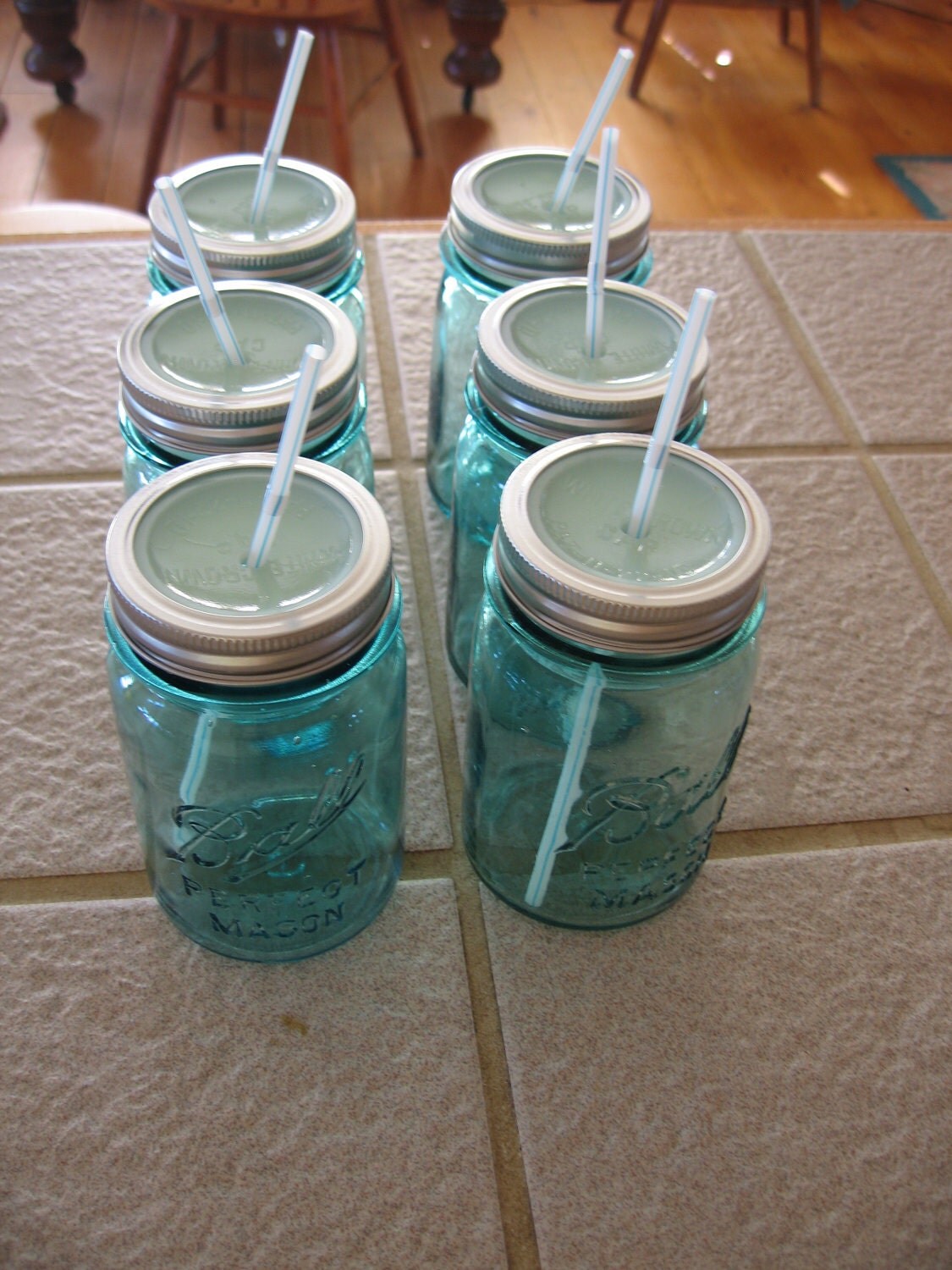 And some people drink out of them without a lid.  I don't like those screw ridges.  They don't let you seal your lip against the glass…. err jar, and you dribble (maybe that's just me).  It reminds me of when we were newlyweds and had no money and used old jam jars that my mum and Nana gave us,  as glasses because we couldn't afford to buy them.
I couldn't wait to buy a nice set of matching drinking glasses.
And there are ones with handles, because preserving jars are quite large and hard to hold sometimes.  Which makes them a what?  A mason mug?
now it seems, your parties are only trendy if you use old jars for your guests to drink out of….
I think I'll pass and drink out of my nice boring drinking glasses….